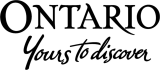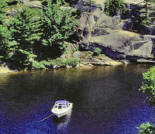 Rainbow Country Ontario Camping & Campgrounds
Campgrounds near Parry Sound, Georgian Bay, Pointe au Barile, Britt, Nobel, Moon River, French River, Pickeral River, Sudbury, Biscotasing, Massey, Killarney, Manitoulin Island
Feel the breeze and sunshine bouncing off the water as you ride the waves in one of Ontraio's favourite sailing hotspots. Paddle your canoe through the green magnificence of Killarney Provincial Park. Hop on a boat to Manitoulin Island and discover thousands of years of traditional Aboriginal culture. Gaze out upon the rugged, rocky, windswept scenery of Georgian. Cruise amongst the 30,000 Islands past rocky islands with summer campers and jack pines bowed by the west wind. Explore old shipwrecks sunk in some of the clearest water you'll ever see. Reel in a fish and tell the story over a tasty shore lunch. Experience your holiday in a area known as "Rainbow Country" where the pace is slow and the adventures are always there for you..
River Haven Resort
We are located on the Magnetawan River with a beautiful view from each site in the resort. Sites have electric (15 or 30 amp available), water, sewage hook up (there is also a dump station on site). The fishing is one of our most talked about features. At the resort we have a recreation hall with washrooms, showers, laundry facilities and a games room for your convenience. There is also a playground for children, and a sandy beach for swimming and relaxing. We also welcome tenters.
RiverLake Campground
Your search has ended! Come discover a cornucopia of beautiful Seasonal Trailer Sites on the Sunset Shores of prestigious Lake Manitouwabing. Our campground is for those who appreciate QUALITY, AFFORDABILITY, LOCATION, LOCATION, LOCATION AND...the Ultimate Lifestyle - the "Up North" Life. Great Fishing... Boating... Swimming... Golfing... Hiking... Relaxing. Waterfront cottages available overlooking the Main Beach. An adults only section is also available in our campground.